Towards a common good action at district level: a conversation with Theresa Martens - AKS Gemeinwohl

---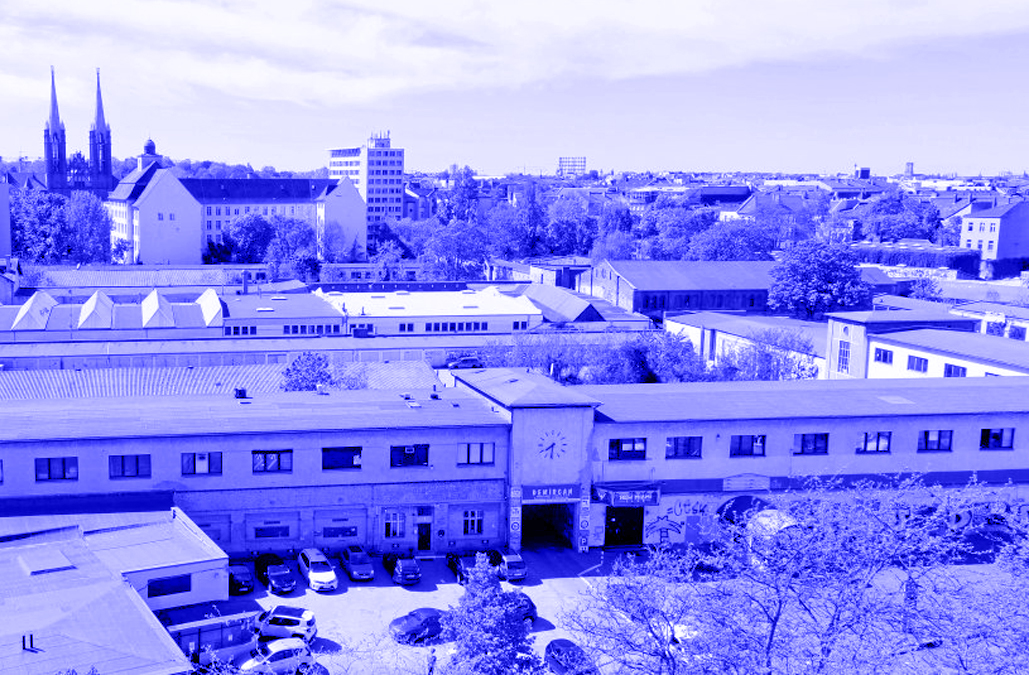 April 2021
by Mariana Morais



In recent years, civil society initiatives have fostered a district agenda for cooperative urban development at Friedrichshain-Kreuzberg, Berlin. In 2018, in the face of the necessary change in real estate and housing policy, studies related to the common good and the creation of an alternative framework for action were carried out. In this context and with the support of the district, the association GemeinwohlStadt e.V. was founded as a non-profit organization to represent civil society in a cooperation agreement with the district council (Bezirksamt) and the district councilor for urban development. This arrangement aims to provide space for the common good at the local level, intermediating the relationship between civil society and the district and supporting urban cooperation projects.

AKS's (working and coordination structure Gemeinwohlorientierte Stadtenwicklung) work is based on two main areas: real estate development oriented towards the common good ('Gemeinwohl')- GI and the coordination of cooperation between civil society actors and administrative structures - KOOR. Besides that, there is an administrative body, working in the construction, planning and facility management department of the district office. In March, I had a conversation with Theresa Martens, from KOOR, to hear more about the relationship between civil society actors and the administration. Some points are summarized below.



Articulation of different actors based on a formal and non-formal work structure


AKS's work team is divided between internal and external positions, considering the administrative structure. While the external structure focuses on supporting civil society groups and community representatives located in a specific place, the internal structure is allocated in the district office, working closely to participatory instances in urban development. According to Theresa, this framework contributes to the construction of a legitimized action, in which the needs of civil society groups can be understood, supported and represented while there is an action into the political system as well. Weekly meetings take place to exchange ideas and updates from both positions. AKS also has a steering committee, composed of AKS members, civil society representatives, members of the local parliament ('BVV'), public servants from the district administration, other guests and invited experts.


AKS structure: work integrated with civil society and district

Dual strategy action: civil society mobilization and institutionalized participation


There are different ways to promote cooperation according to the group sector. In AKS, the GI area advises collective houses, private landlords and tenant groups, for example, providing them instruction about the Preemptive Buying Right (Vorkaufsrecht) or strategies of 'Gemeinwohl' oriented organizations, administration and property of the real estate. Concerning organized groups, the KOOR area provides practical information about administrative procedures of the district, opportunities for participation in urban policy, contacts to stimulate networking and knowledge related to urban development. Currently, the organization is connected with established actors in the district. According to Theresa, it is important to exchange knowledge and to be integrated with initiatives such as Stadtteilbüro Friedrichshain and Stadtteilausschuss Kreuzberg, which contribute to foster citizen participation in the district.


To strengthen the action of these groups and promote community organization (Gemeinwesenarbeit), AKS also provides materials as microphones and projectors. However, considering the unequal access to resources for different groups, it is a challenge to promote diversity and the inclusion of those who are not involved in the traditional participatory instances. German language, time and financial resources are some of the barriers that different groups face for being involved in the city's discussions.



Collaboration between civil society groups towards a long-term action


Despite the challenges of accessing financial resources, maintaining collective action and establishing a network in the district can help in the implementation of long-term action, conforming to Theresa. Against the speculation and housing crises that Friedrichshain-Kreuzberg district currently faced, it is possible to recognize a strong resistance movement and mobilized civil society networks. Baustelle Gemeinwohl ("Building site common good") is one of these collective initiatives, and it is committed to promoting common good action oriented. In addition to AKS, organizations that promote affordable housing, tenants rights and accessible land for communities as LokalBau, Stadtbodenstiftung (CLT Berlin), Diese eG and #200Häuser are also part of this network.



︎︎︎ AKS website
︎︎︎

How to access

AKS resources
︎︎︎ "Baustelle Gemeinwohl"
︎︎︎ "Gemeinwohl" in real estate and urban development



︎

Theresa Martens is an urban geographer and responsible for the coordination of cooperation between civil society actors and administrative structures. One of her main tasks is to support civil organizations in their self-organization.




---
︎︎︎ home